LEXINGTON DIWALI PERFORMANCE
CLASSES :
Sat - 12 -1 PM (4-9 years)

Thurs - 6 - 7 PM (9-13 years)



Class Duration: 1 hour class every week

Fees: $120 for session
What is Bollywood Dance ?
Bollywood Dancing is one of the most versatile dancing styles around that brings together dance styles from India and around the world to create its own unique technique. Music is the soul of Bollywood dancing and ranges from Indian classical, modern to world fusion like Hip Hop, Latin, Jazz etc..
As with any other physical activity, dancing is one of the fun ways to burn calories and learn something new at the same time.Bollywood dancing will do that for you. These classes are for kids, men and women who want to achieve the following goals: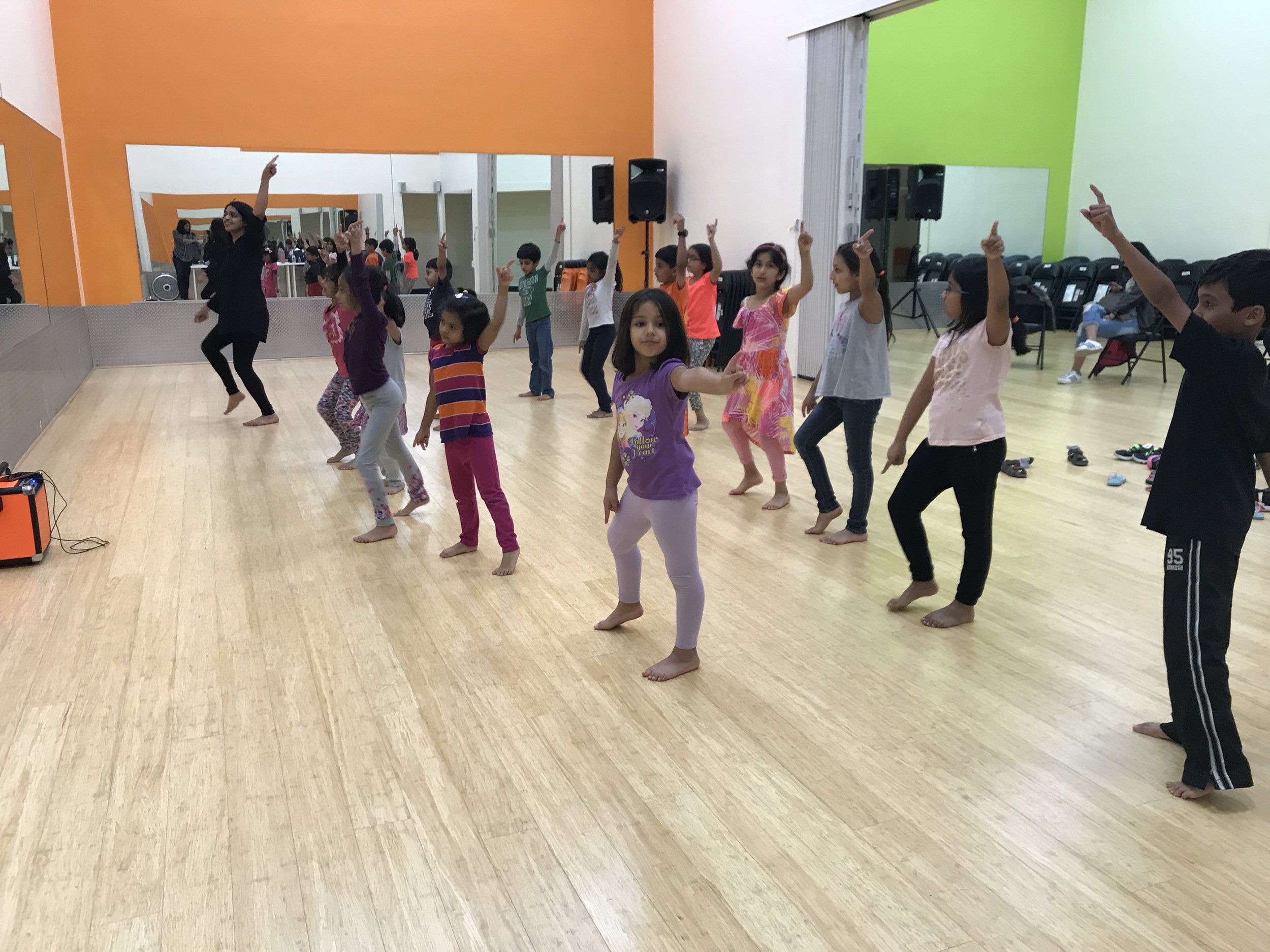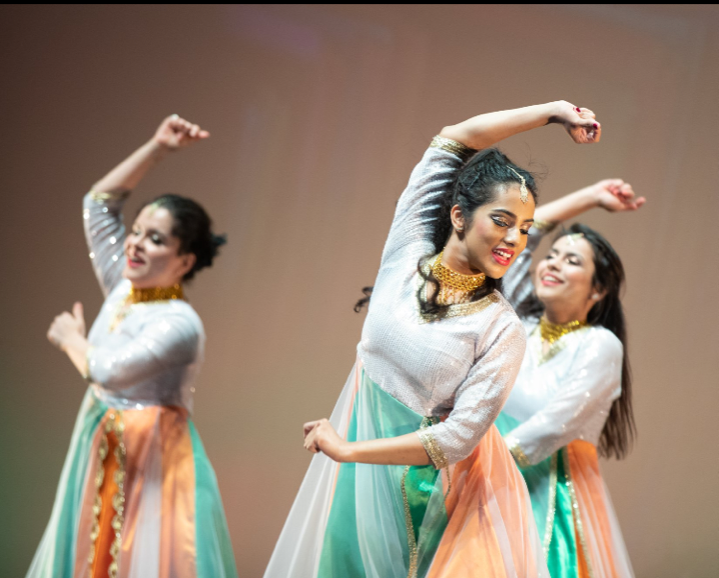 Learn how to dance

De-Stress

Have fun

Network

Explore another culture

Burn Calories
It's everything you want in one style of dance!
OUR INSTRUCTORS
Krithi is a passionate dancer, choreographer, and teacher who loves spreading the joy of dancing to everyone, whether its the audience or her students! Currently a student at Northeastern and a part-time ESL tutor, she finds dancing sometimes difficult to keep up with during the semester.
Krithi has been trained in Bharatnatyam for the past 15 years and enjoys performing in her guru Jothi Raghavan's senior productions annually. She is proud to have a classical background and believes that it truly helps her exceed in other forms.
Currently, she performs with Boston Bollywood, a Boston based dance company, which popularly produces 2 shows a year. She is part of their competitive BBX team, which placed 1st place at South Asian Showdown in 2017 and 3rd place in 2018! This season, she is excited to co-choreograph a Garba piece as well as dance in other pieces. Whether it be Bhangra, folk, contemporary, or Semi-classical, you'll definitely spot Krithi in the piece! :)
She is super excited to be working with ACA and is happy to bring a fun experience to her students! You can expect students to:
Gain a better understanding of counts and beats

Learn choreography to hit songs

Have fun while enjoying Indian culture
DIPAL ANAND
Nikita Rao, is a Bollywood choreographer, founder and artistic director of Bollywood Dance academy. She is a trained classical dancer, her determination and passion for dancing inspired her to teach and choreograph not only for herself, but for members in her community. Her unique approach is a cutting-edge style of Indian movement fused with Western dance like Semi classical , Fusion, Bhangra, Indian Folk, Hip-hop, Ballroom, Salsa and Jazz. Ultimately diversity in learning a plethora of dance forms had given Nikita a multifaceted style of Bollywood Dancing. Through her active involvement in charity shows, dance contests and concerts, she has also promoted Indian Bollywood dance in various Children's Cultural Festival organizations in Boston. "I consider that dreams only come true to those who genuinely work hard to make them happen and those who have an inner passion for what they love." was the Motto that she has followed, which motivated her to create the Bollywood Dance Academy in the area.
Dipal had been teaching in NY and has recently moved from NY to MA. She was only 9 years old when she started learning Bharatanatyam at the famous "Nrityabharati Institute of Performing Arts" in Ahmedabad India, run by the renowned dancer, Elakshiben Thakore. She completed her "Arangetral" at age 15. At that young age, she volunteered to teach Bharatnatyam at the Nrityabharati Institute right after. She has performed in over 55 shows, both domestic and international and her work has been featured on National television in India as well. She continued her practice/teaching after moving to NY, USA. She now has ~15 years of teaching experience and has mentored hundreds of students from age 2 to 35 over the years. Students have performed at various cultural as well as academic stage shows.
Dipal has excelled in the modern day "Bollywood style dancing". She is very passionate about all forms of dancing and can keep the distinction between each of them. She loves to share the passion of dance/fitness through teaching. Her objective is to connect the cultures and spread the awareness through music and dance
Payment and Missed Class Policy:
Training requires consistency in order to achieve the most benefit. However, we understand that students may occasionally need to miss a class. Use the following guidelines to ensure that you get the most out of your classes at The Academy of Creative Arts.
Your fees are due on or before the first class in a month

Payment may be made by cash, check or credit card

If you pay for several months in advance and cannot complete all months, we will refund months not used when notice is received before the beginning of the month

If you or your child plan to miss a class - 48 hour advance notice is required - so another student can be accommodated - if the student does not provide 48 hour notice, student can coordinate the make-up class with the instructor.

Your monthly fee pays for your space in class for the month. It is your responsibility to make up classes if you or your child miss the class.

One makeup class will be offered each month. During any month that you are enrolled, you may make up a class by attending any other appropriate session (please coordinate with the instructor for scheduling the make up class). Make up classes should be completed within 60 days of missing the class. Fees for missed classes are not refundable.

If you are having trouble scheduling a make up class, please let us know and we will try to accommodate you

Class timings and schedule are subject to change
We wish you a wonderful learning experience - these policies are required so that we can be respectful of the instructors time and commitment.