HAUNTED HALLOWEEN CUPCAKE & MINI PUMPKIN CAKE DECORATING WORKSHOP FOR KIDS & ADULTS
Price :

Individual Fees : $115

Buddy (2+) Fees : $100 / person

Date : Oct 20th

Time : 2 - 3:30 pm

Age : Kids & Adults

Allergy Notice - Cupcakes will contain dairy and wheat. NO EGGS, NO NUTS.
Description:
Baking is happiness. It allows your creativity to shine. The art of decorating will help you

use your creativity, challenge yourself and push your skills to design some beautiful bakery style cupcakes.

It's a fun and relaxed class for adults and kids who want to decorate a batch of custom

Halloween themed cupcakes and a cute mini pumpkin 'Cake'. Each participant will be taught the basics of piping swirls and decorating with both

buttercream and fondant to create some unique designs.

All the cupcakes and cake are pre-baked and all equipment and materials are provided.

Skills learnt can be easily applied to decorate cakes.

Take a box of beautifully Instagram - worthy decorated cupcakes and cake with you!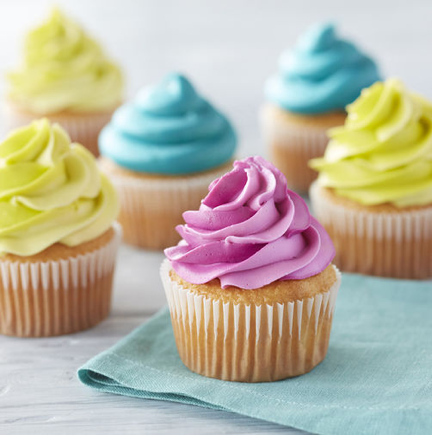 About Shubh Kitchen, LLC
Shubh Kitchen, LLC is a fully licensed and insured baked goods business based in Burlington, MA and is operated through a kitchen certified by the Burlington Board of Health. Shubham is a mom, wife, baker and the founder of Shubh Kitchen. She designs one of the kind custom designed cakes and delicious eggless baked goods made with fresh and premium ingredients.
Shubham loves cooking, baking and basically anything related to food (TV shows, food photography etc. etc.). Passion for food and art helped channel her energy into designing beautiful and delicious baked goods. In 2016, she started her business to bring her creativity to life and delight customers with her unique recipes she has developed over the years. Website - www.shubhkitchen.com
Payment and Missed Class Policy:
Training requires consistency in order to achieve the most benefit. However, we understand that students may occasionally need to miss a class. Use the following guidelines to ensure that you get the most out of your classes at The Academy of Creative Arts.
Your fees are due on or before the first class in a month

Payment may be made by cash, check or credit card

If you pay for several months in advance and cannot complete all months, we will refund months not used when notice is received before the beginning of the month

If you or your child plan to miss a class - 48 hour advance notice is required - so another student can be accommodated - if the student does not provide 48 hour notice, student can coordinate the make-up class with the instructor.

Your monthly fee pays for your space in class for the month. It is your responsibility to make up classes if you or your child miss the class.

One makeup class will be offered each month. During any month that you are enrolled, you may make up a class by attending any other appropriate session (please coordinate with the instructor for scheduling the make up class). Make up classes should be completed within 60 days of missing the class. Fees for missed classes are not refundable.

If you are having trouble scheduling a make up class, please let us know and we will try to accommodate you

Class timings and schedule are subject to change
We wish you a wonderful learning experience - these policies are required so that we can be respectful of the instructors time and commitment.